Pregnancy is the best time for a mum-to-be to make good memories. While pregnant, a mother should be happy and joyful as it is proven that a mother's well-being affects the neurological and psychological development of the child directly. Happy mother, happy, and healthy baby. While there are some drawbacks when expecting like, you have to bid farewell to the margaritas and miss out sushi for the upcoming nine months time. It feels deprived of a lot of favorites but focusing on the pregnancy-friendly do's listed below helps a lot.
Take a trip:
You are carrying a baby bump but you still have some time left to drag a baby stroller and a mountain of diapers. So it is the best time (second trimester) for you to go on a babymoon with your husband. It is a great idea as you will be comfortable while traveling but there are few do's and don'ts you should be careful about.
Choose a place where you get all the medical facilities
If you plan to take a flight, you should avoid any carbonated drinks and gas causing foods but keep consuming non-carbonated things to keep yourself hydrated as pregnant women feel more dehydrated than usual.
Select the aisle seat so that whenever you need to go and freshen up, you can and also keep stretching. And take care of your feet so that they don't swell much.
 Pamper yourself:
There are plenty of things to do when you are pregnant. The list is as follows:
Talk to your tummy
Apply henna on your belly but keep in mind that henna is lead-free
Pick a novel and read it
Play music from your playlist
Watch your favorite movie
Go to a spa day to relax
Water plants in your garden
Get relief from your pregnancy aches, workout:
Labor pain is the most difficult phase in a pregnant woman's life. Exercising in pregnancy helps in reducing pregnancy symptoms like backache, swelling, and constipation. In addition to all these, it tones the muscles and improves posture and endurance. There are low-intensity workout options like swimming, prenatal yoga, and biking which helps in getting rid of muscle fatigue. Before doing anything, just make sure that you ask your doctor about all of it and then continue with it. While working out, if you ever feel out of breath, stop at that moment and always try to be hydrated no matter what.
Search for Baby names:
Searching a name for a newborn is not that easy now because with too many options comes confusion. So do not delay it till the last moment. Go through a variety of sources where you can find meaningful unique names, discuss it with your husband and sieve the ones you like the most.
 Decorate the Nursery:
The nursery will be the place where you are going to spend most of your time. Every mom-to-be has dreamt of the picturesque nursery for the new one. Scour through you saved pins on Pinterest and decorate it to your heart's desire Add colorful toys and drapes and curtains to the neutral tones of the room to give it a playful touch.
Shopping Spree:
Pregnancy also has its perks, Shopping!!! As your size changes, you are full of excuses to buy something that fits you. And with the changing month, you can extend your shopping and can go every month for it. This is also the time when you can bond with your mom or mother-in-law and also friends. Keep pampering yourself!
Photo Memories:
Memories are forever and through photographs, we get a chance to relive those moments whenever we want. Maintain the habit to keep a scrapbook with you that covers your pregnancy period. Try to capture the moments from the time you got the great news till the time the child popped out. To make it sweeter, you can add notes of the time when that specific picture was clicked so that you can tell your kids about what you (mom and dad) were talking about. You can also paste some congratulations cards in it and make it more memorable for later.
Ask husband to talk to your bump: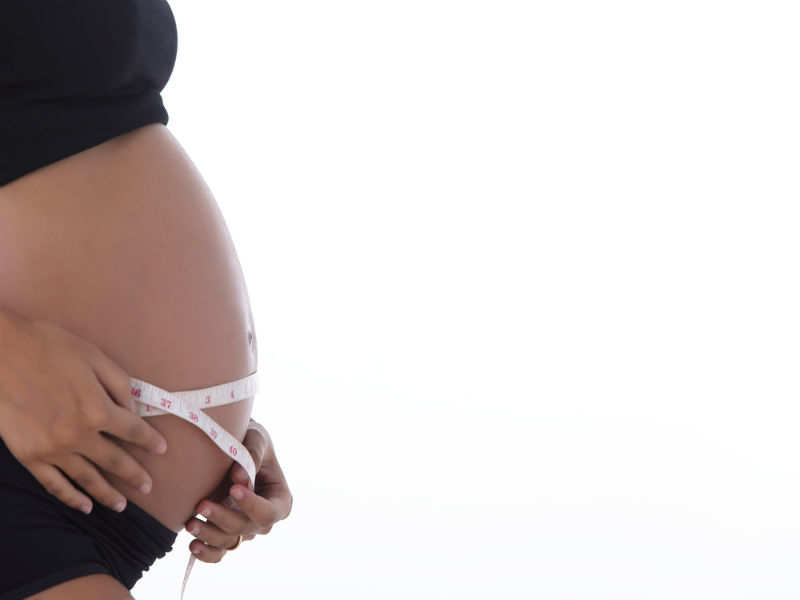 Every father-to-be loves the idea of reading the baby bumps and finds it a good way to introduce them to the baby. They find it very emotional and cherish the moment when in response the baby kicks.
Spend quality time with your mom:
This is the best time to bond with your mom and mom-in-law. You can either go to lunch or dinner with her. Ask her for parenting tips and brainstorm on the things needed to be done on the first few days of your delivery. Show your appreciation and give her a present as a Thank-you gift.
Make a fun-list:
Responsibilities generally make us forget what exactly is fun? So, do yourself a favor, remind yourself about the things you find fun to do and jot them down in a diary. This list can go on forever like cycling, shopping, movies, listening to music, road trip, hanging out with friends and family, all this can be fun for you.
Get away from the gadgets:
When was the last time you remember going out without your mobile phone? No you can't remember. So, this time just hide all the stuff, phones, tablets, switch off the TV and go out with your partner and enjoy the long conversations with him. Try and feel out of the world.
https://www.mom365.com/pregnancy/healthy-pregnancy/10-ways-to-have-fun-during-pregnancy
https://www.parents.com/pregnancy/my-life/sex-relationship/love-and-pregnancy-10-fun-date-ideas-for-pregnant-moms-and/
https://www.whattoexpect.com/pregnancy/photo-gallery/what-you-can-do-while-pregnant.aspx