What Food is Oregon Famous for?
An iconic dish is known to help restaurants achieve cult status. Over the years, plenty of iconic dishes have come and gone but only a few stays. The following list honors those dishes that in case they would be removed from the menu, a citywide revolt would begin.
Pear and Blue Cheese Ice Cream by Salt & Straw
It is the well-known countrywide ice-cream sellers that adds in the list of popular food in Oregon. It is famous for its variety in limited-edition flavours. But they serve few classics like Pear and Blue Cheese all year.
The Reggie by Pine State Biscuits
Situated in Portland, Pine State Biscuits serves such crazy biscuit sandwiches which are worth waiting for. They serve a massive fried chicken biscuit on a hot flaky bun with a lot of cheese and gravy. This place has a huge variety to try but Reggie Deluxe tops all.
Maple Bacon Bar by Voodoo Doughnuts
People visit this legendary place just to try the strange creations. Maple bacon bar (bacon divided in half and topped with maple syrup) is considered as the economic and simpler donuts on its menu which kick-started the craze for bacon nationwide. So if you notice someone carrying a pink box, you ought to know that some special Voodoo Doughnuts are inside it.
Foie Gras Profiteroles by Le Pigeon
A must-go-to Oregon foods restaurant in Portland that serves this playful, experimental, and rich dessert from the menu is popular for making this restaurant famous.
 Ike's Vietnamese Fish Sauce Wings by Pok Pok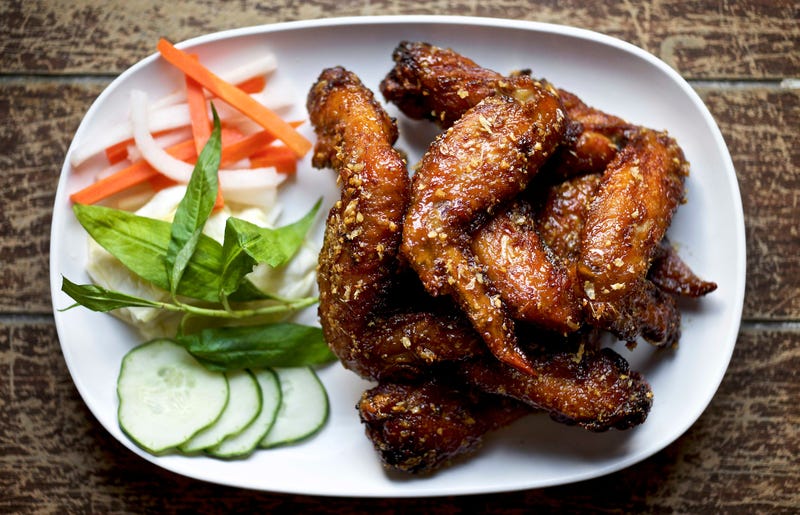 This place has become an iconic place in recent years. This sticky-sweet perfect dish is presented with refreshing greens, fish sauce, and carrots. This mind-blowing dish symbolizes Portland in the traits they are popular for; passion, rigor, scrappiness, and curiosity.
Chicken Fried Steak Breakfast by Otis Cafe
The small cafe is a beloved destination for a lot of people passing through Highway 18. This simple cafe has a vintage signboard and its interior is quite old-fashioned. Everything on the menu is homemade. You have to taste chicken fried steak which is loved by almost everyone who visits this quaint and charming diner.
Marionberry Pie by Willamette Valley Pie 
Marionberries are mixtures of two types of blackberries. As these are not suitable enough to be transported, these are used in-state to make muffins, jams, and ice-creams. This place in Salem makes three different marionberry pies and you can pick the one you like the most.