Best ad blocker for Firefox
To watch an advertisement that too forcefully on YouTube can add frustration. You should thank adware as it saves you from sitting through an entire long boring ad between your YouTube video, or game. You install ad blockers and feel good when your website's loading time reduces and it looks clutter free from the ads that keep popping up.
It doesn't matter if you like surfing on your laptop or your handheld device, ad blockers can make it easier for you. So here is a list of the best ad blockers for firefox for you to make your browsing experience better.
Ghostery:
Ghostery is one of the best ad blocker that has been around for years and is very well-known for its apps and extensions which block ads as well as use tools to track if someone is invading user's privacy. It is available in Android and iPhone too.
AdBlock Plus Blocker: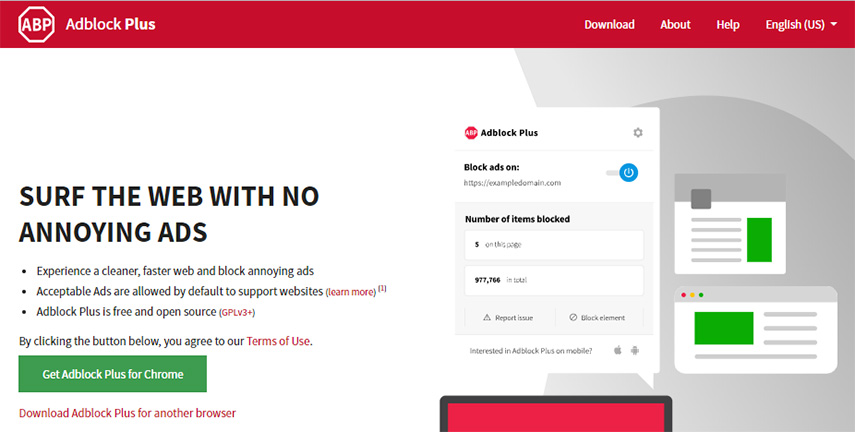 If you are annoyed of the ads that keep popping in and out, you need to install the very famous ad blocker that is known to help you get rid of the irritating ads. Along with blocking ads, it blocks tracking and websites which can cause threat. It has an amazing feature where you can use the created list of filters or you can make one according to your needs and this ad blocker will act accordingly.
Adguard – The Top Best Ad Blocker:
Listed among one of the best ad blockers, this one here works quite well by blocking ads as well as protecting from any threat causing malware. You can surf easily as it removes tracking cookies and tries loading the page a little faster. Unlike others, it blocks ads in videos and games too plus it comes with the feature of different filters.
AdBlocker Ultimate:
Another pick for a great working (free) ad blocker is this one which blocks ads and deletes all the tracking data generally saved as cookies by the marketers and also protects from any threat. Plus it protects its users by offering them various filter options.
uBlock Origin Blocker:
uBlock is an advanced version of ad blockers which is quite effective in its functionality also. It has its two main filters, EasyList and EasyPrivacy but there is an option for the users where they can create their own filters. It stops ads and data tracking. This one is a little different as it's more advanced with new features and functionality. So users can consider it for sure.